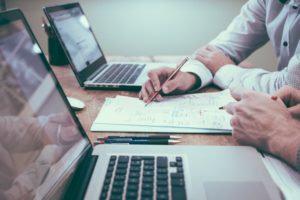 On-line legal advice is convenient form of settling the matter in the event when personal contact with a lawyer is not necessary. Our firm offers legal advice provided via e-mail. You can get legal advice, legal opinion, the draft of agreement or pleading without having to arrange a meeting in the office.
In order to benefit from this type of service you should:
send to the Office of the e-mail containing a question with a description of your legal problem to the following address: adwokat@sienkiewicz-kancelaria.com.pl or use the contact form
receive e-mail feedback to acknowledge and acceptance of the questions together with the proposed price for the ordered service
make a payment to the account specified in the message
The reply will be sent as soon as possible, taking into account the complexity of the legal problem and the required workload.
At the request of the customer we will also be determine salary for legal representation in your case. Then the fee paid for the service on-line will be counted towards this salary.